Private Custom Tour
This is a private custom tour with a local guide who loooove Tateyama.
I suggest the BEST Tateyama Kurobe Alpine Route tour plan for you!
There are a lot of amazing spots such as Murodo, Kurobe Dam, Shomyo Falls etc., If you join this private custom tour, you must have special experience! I make tour itinerary according to your request and attend to you on the day. I can also suggest recommended activities, trekking ways, souvenirs and others for you.
Another great thing is that I can take photos and videos during tour and give them to you after the tour with no charge.
Why don't you have unforgettable Tateyama trip only for YOU?

■I can attend Toyama station, Ashikuraji area and Tateyama Kurobe Alpine Route (Tateyama station-Kurobe Dam).
■If you have any request other than the set date, please contact me.
Theme

Trekking
Natural Environment
History Culture
Other
Participant Type

Solo Traveler
Small Group
Family
Female Group
Senior
Children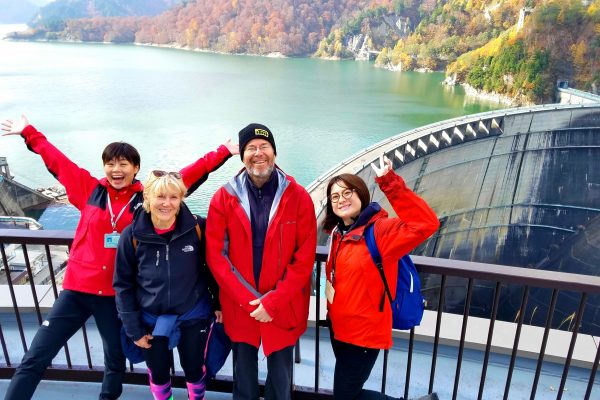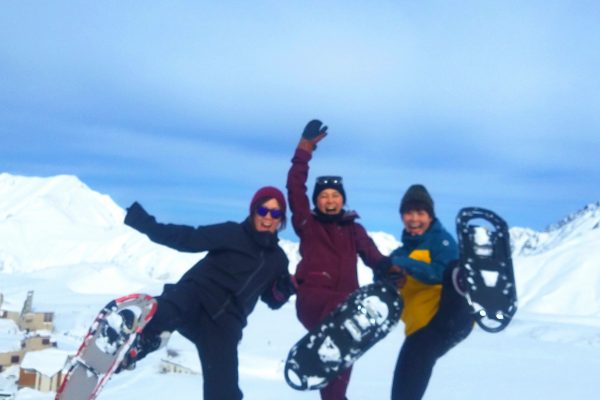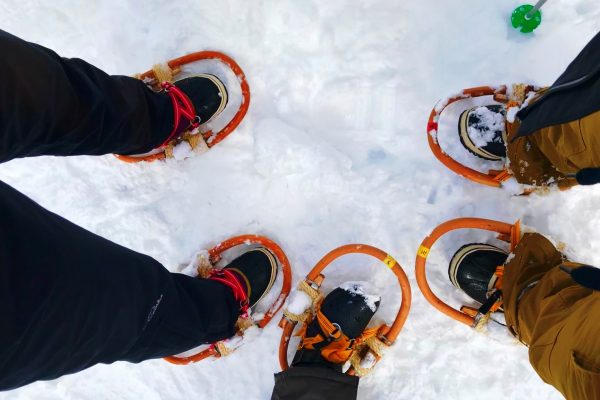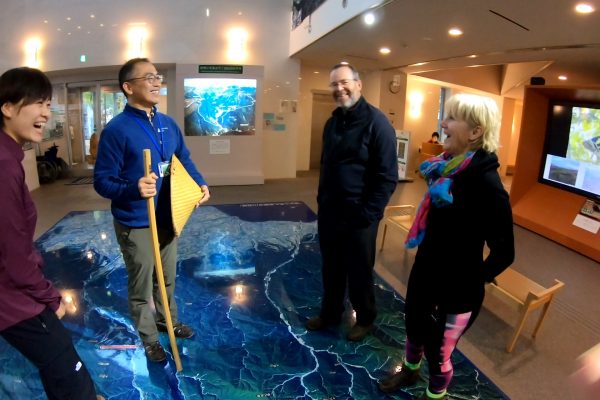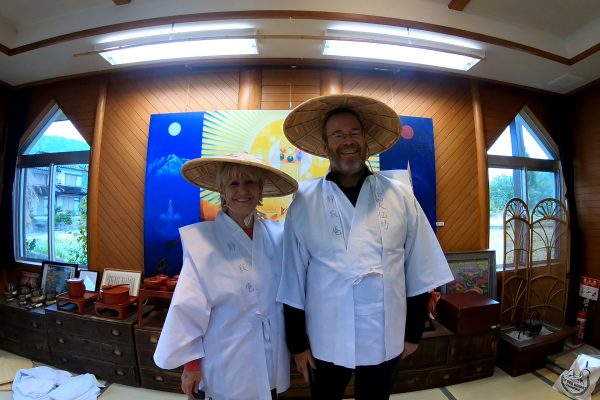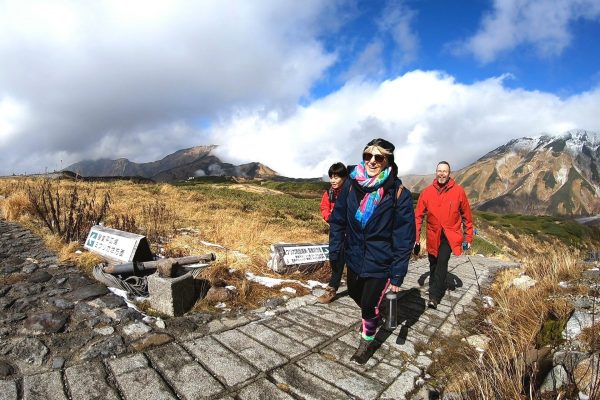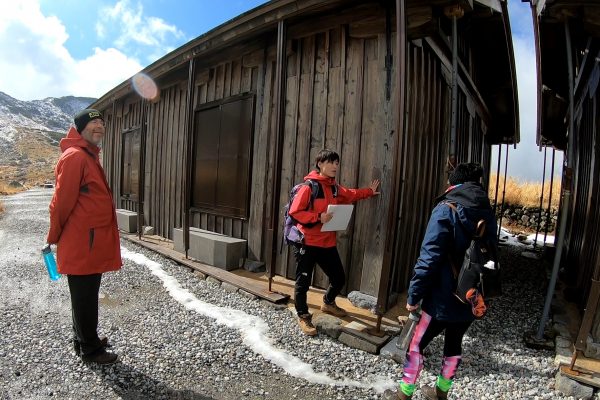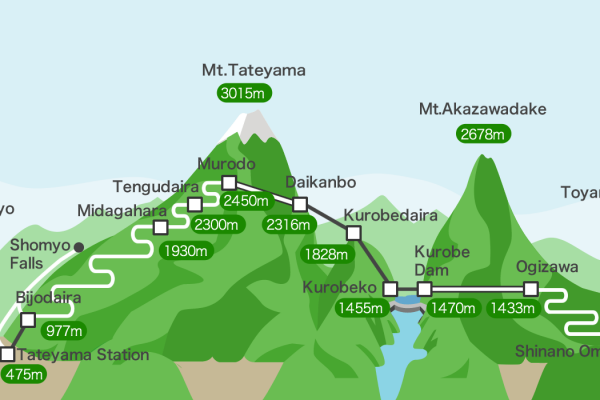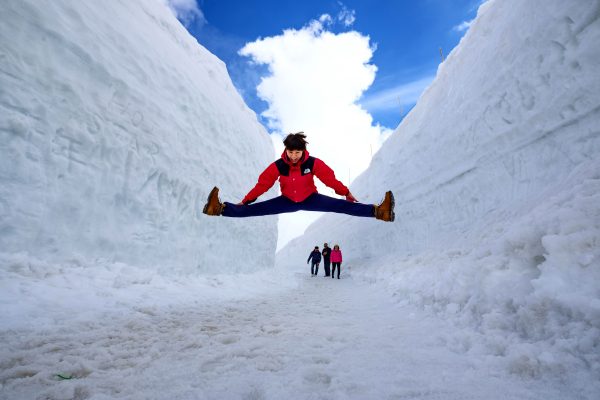 Tour Overview
Tour Date
specific date
Number of people
Minimum: 1 person
Maximam: 6 persons
Departure Time Schedule
FREE
※you can arrange according to your plan
Guide
Saki Kawai
Required Time
One Day
Guide Fee (pay to the guide)
☆30,000 JPY / 1day 1 group☆
・If your group has 2 persons, 15,000 JPY / per person
・1 group only (1~6 people)

Included in Fee
guide fee, guide's transportation expenses
※your transportation expenses are not included
Additional Fee (pay directly to the facility)
your transportation expenses, food expenses
What to Bring
Clothes and shoes that are easy to move in, drinks, healthy body
Starting Place
Dentetsu Toyama station, Tateyama station, Murodo or Kurobe Dam station
Finishing Place
Dentetsu Toyama station, Tateyama station, Murodo or Kurobe Dam station
Cancellation Policy
3~2 days before... 50%
1 day before... 100%
TATEYAMA Private Custom Tour
We can arrange your tour according to your request freely!
*****Please check following conditions*****

・A guide can attend to you everywhere between Toyama station and Kurobe Dam.
・Your transportation fee is NOT included in the tour fee.
・I suggest special plan for YOU, so please let us know where you want to go and what you want to do in Tateyama.
・ Please get insurance by yourself before the tour starts.

1.Please make a reservation for "Private Custom Tour in TATEYAMA".
2.A guide sents an e-mail to you and ask your request about visiting spots, activities and foods.
3.A guide suggests enjoyable plan for you.
4.Enjoy your wonderful trip to Tateyama with local guide!

・Toyama station
・Tateyama station
・Shomyo Waterfall
・Bijodaira
・Midagahara
・Tengudaira
・Murodo
・Daikanbo
・Kurobedaira
・Kurobe Dam

You don't have to worry about complicated transportation and time management if a guide with you!

※If you have any questions, please don't hesitate to ask me.