Rules & Etiquette
The Tateyama Kurobe area is a national park with protected flora and fauna and is universally popular. In order that people can thoroughly enjoy this beautiful nature in the future, please follow these 6 rules.
---
Rule #1
Please walk only on designated paths and do not enter the forests or flower meadow areas.
Rule #2
Please do not pick flowers.
Rule #3
Please take your garbage home with you.
Rule #4
Only use the toilets provided.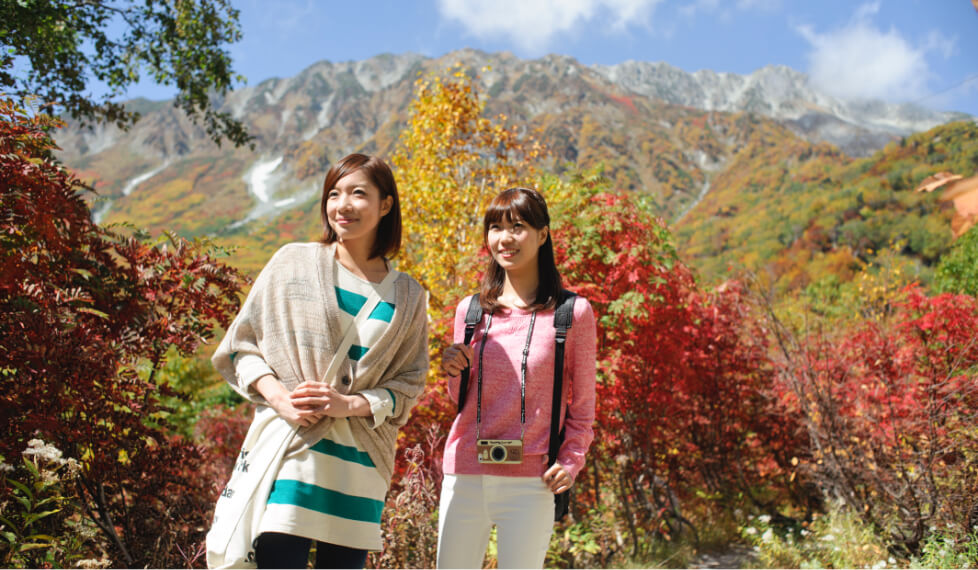 Rule #5
Please be careful of the following when climbing along the mountain ridges.
Pitch your tent only in designated areas.
The water at mountain huts along the ridge-line is collected rainwater, and is therefore a limited resource, so be careful with it and take care not to dirty the water source.
Fires are prohibited on the mountain. Be sure to confirm that the fire is extinguished in the huts.
Keep the lights turned off during the specified hours at each mountain hut.
Submit a mountain climbing form before climbing, in case an emergency should occur.
Rule #6
Please do not bring pets with you onto the mountain. To protect the delicate wildlife, please refrain from bringing pets under any circumstances.
---
Nature Preservation Division, Life & Environmental Affairs Department, Toyama Prefectural Government
Tel: +81-76-444-3398
Health Information
Some people experience headaches or ringing ears due to changes in altitude of 2000 meters. If you feel sick, please talk to a member of staff.
Wheelchairs are available at each station. Please contact a member of staff if you require assistance.
AED (Automated External Defibrillator) are located at each station, Hotel Tateyama, and Midagahara Hotel.
Baby feeding rooms and baby bed facilities are not available at stations. If you need to feed or change your baby, please contact the station staff.