Seasonal Attraction
SpringApril - June
The operating period for 2024 is as follows,
Full route (Dentetsu Toyama – Nagano) April 15th to November 30th,2024
The route is closed from December 1st to April 14th.
Temperature
The Tateyama Kurobe Alpine Route is located at an altitude of over 3000 meters. There is a noticeable difference in temperature compared with the surrounding plains.
Average monthly temperatures within the Alpine Route – Murodo

| Month | 4 | 5 | 6 |
| --- | --- | --- | --- |
| Highest temperature | 6°C (43°F) | 10°C (50°F) | 14°C (57°F) |
| Lowest temperature | -3°C (27°F) | 3°C (37°F) | 7°C (45°F) |
Spring Style
Murodo and Midagahara are still covered in snow. In order to stroll through the snowfields, we strongly advise you to bring waterproof shoes/boots for trekking, and due to the reflection of the sun on the snow, we also suggest that you bring some sunscreen and sunglasses.
Other useful items

gloves, heat pads, scarf, woolly hat, neck warmer, sunglasses.
* Snow wall visits can be quite cold, warmer, winter wear is advised.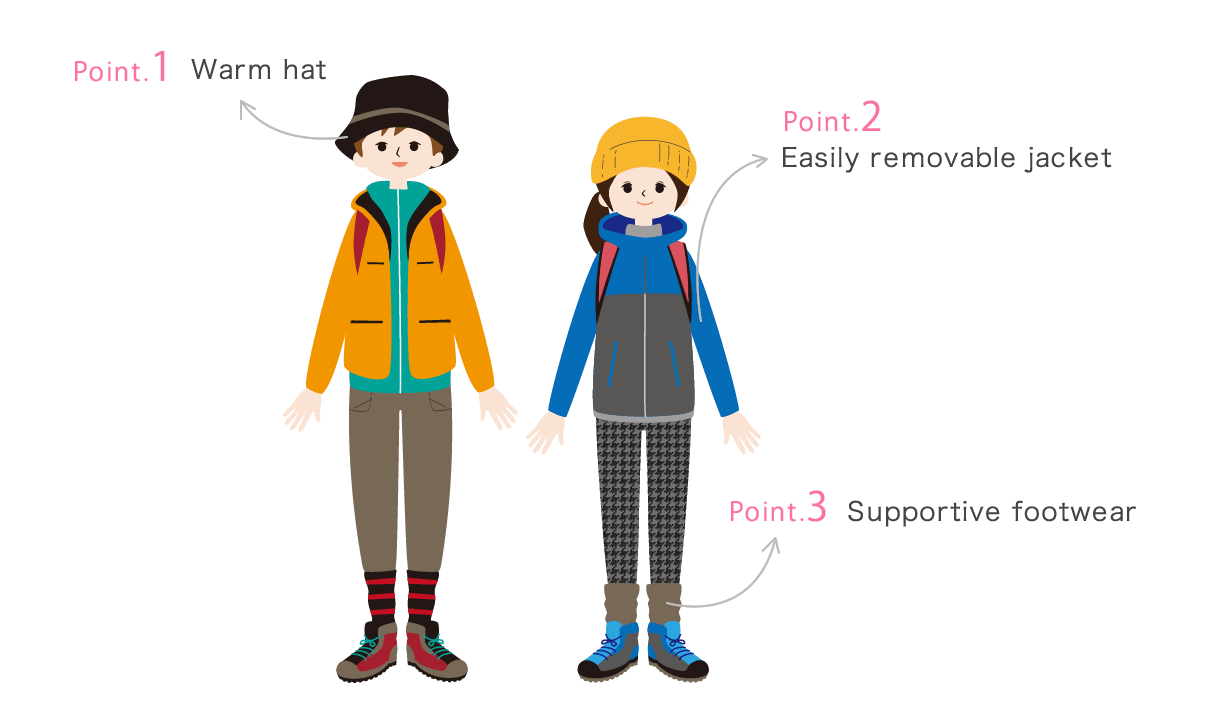 Raicho (Ptarmigan)
These ptarmigan live only in the mountains. They were revered as messengers from god and treated very well. Because of this they are not shy around people. They have survived since the ice age. The birds are designated as a Special National Treasure. About 240 birds live in the Murodo area. If you are lucky, you might see one. From May to June it is especially easy to spot brown Raicho silhouetted on the remaining snow.