Highlights: Tateyama Station Midagahara
Tateyama Station Area
Tateyama Station Information Center
We provide guide information for the Alpine Route and the surrounding area. We also have staff who can provide information in English. Pamphlets are available in multilingual languages. Customers using the Alpine Porter Service for baggage delivery, please drop your bags off here.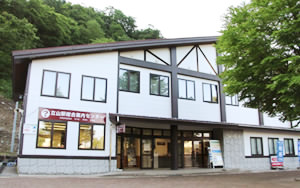 Tateyama Caldera Sabo Museum
Information on the terrain and soil erosion control of the Tateyama Caldera illustrated with large scale dioramas and 3D imaging. The official website (Japanese)is here.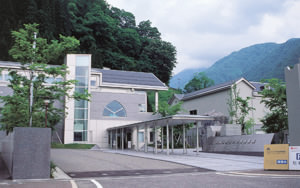 Tateyama Museum
This museum introduces the history, religion, and the natural environment of Mt. Tateyama. There is also a Japanese antelope garden that children can enjoy.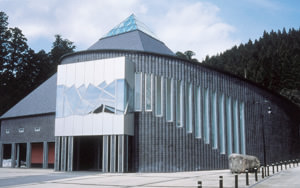 Shomyo Falls Area
Shomyo Falls, the tallest waterfall in Japan, drops 350 m as it roars and flows into the gorge. During spring, the 500 m Hannoki Falls appear along with the snowmelt. Buses are available to here from Tateyama Station.
In this area you can enjoy the dramatic gorge scenery. With an elevation change of 600 m the change in the distribution of plant life is also visible. From the rest area and observation deck the Shomyo falls can be admired from various angles.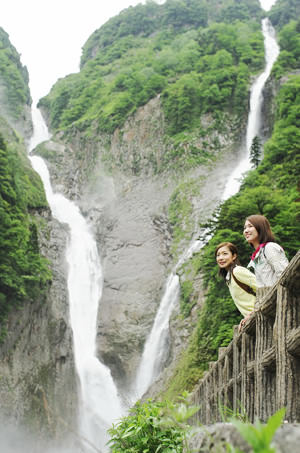 Bijodaira Area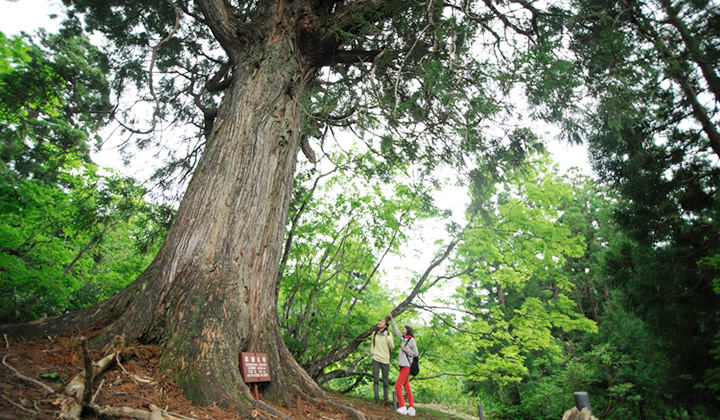 The legendary and gigantic Beautiful Woman Cedar stands here. Walking paths stretch through virgin forests of beech and Tateyama Cedar. You can enjoy forest bathing, nature observation and bird watching.
Points of Interest
Bijodaira Virgin Forest
A beautiful primeval forest composed of large beech trees and Tateyama Cedars.
Beech Hill
The highlight of the walking courses where you can see the rich flora of a 200 year old beech forest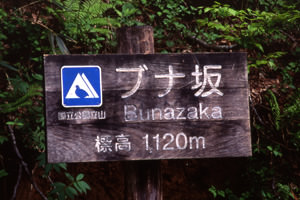 Bird Watching
With over 60 species of bird identified, Bijodaira is a Mecca for bird watchers.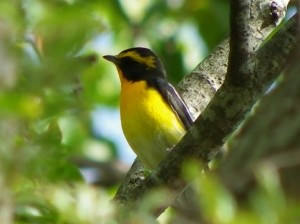 Tateyama Cedars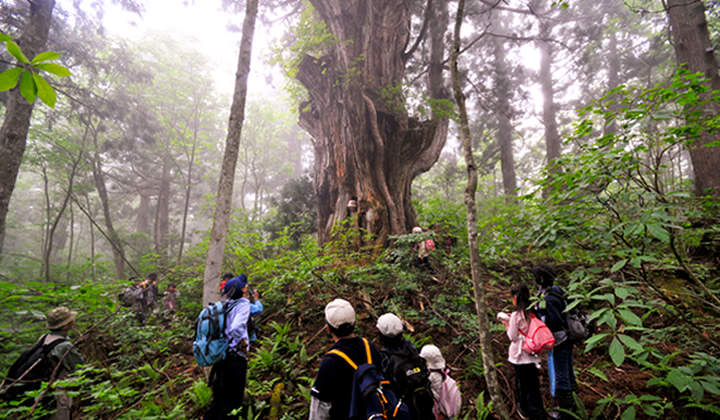 There are Cedars here that are 20-30 meters high with a circumference of 6-10 meters around their trunks. Some of these trees are estimated to be more than 1000 years old. The trees have been given interesting names such as "Welcome" Cedar, "Child-raising" Cedar, "Nursing Mother" Cedar, "Lifetime" Cedar, and "Ageless" Tree. See Walking Courses page.
Legend of the Beautiful Woman Cedar
1,300 years ago the man who opened up Mt. Tateyama was betrothed to a beautiful princess. However women were forbidden from entering Mt. Tateyama. The princess, sad at being separated from her love, climbed up to Bijodaira and told her sad tale to a beautiful cedar tree. She beseeched the tree "If you have a heart, please listen to my wish". Later her wish was granted and the couple were happily married. From that day this tree has been called "Bijosugi" or "Beautiful Woman Cedar" and this area has been known as "Bijodaira".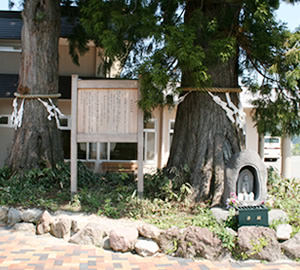 Midagahara Area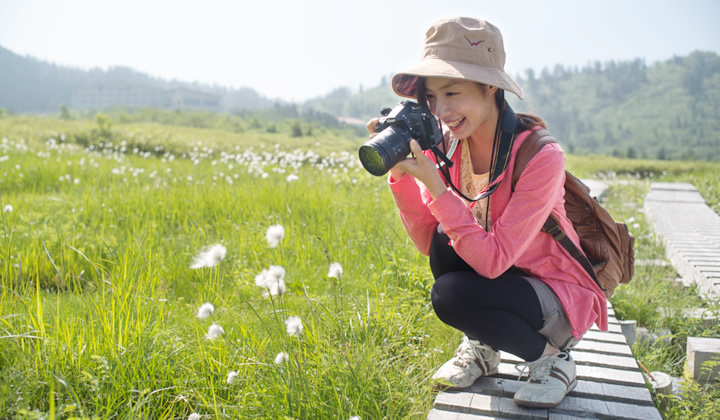 Midagahara lies at an altitude of 1900 m and is one of the largest alpine wetlands in Japan. The hiking course is surrounded by a variety of alpine plants. In July 2012, this area was also registered in the Ramsar convention as one of the world's most valuable wetlands.