Japan's tallest waterfall"Shomyo Falls"&"Hannoki Falls" ~日本一の大滝「称名滝とハンノキ滝」
It became possible to go to the tallest waterfall called "Shomyo Falls"
You can take the bus bound for Shomyo Falls from Tateyama station.
It will take 30 minutes on foot after getting off the bus,
Shomyo Falls can be seen until early November.
Please enjoy!
Especially please pay attention to the phantom waterfall "Hannoki Falls" that you can enjoy at the time of thawing in June!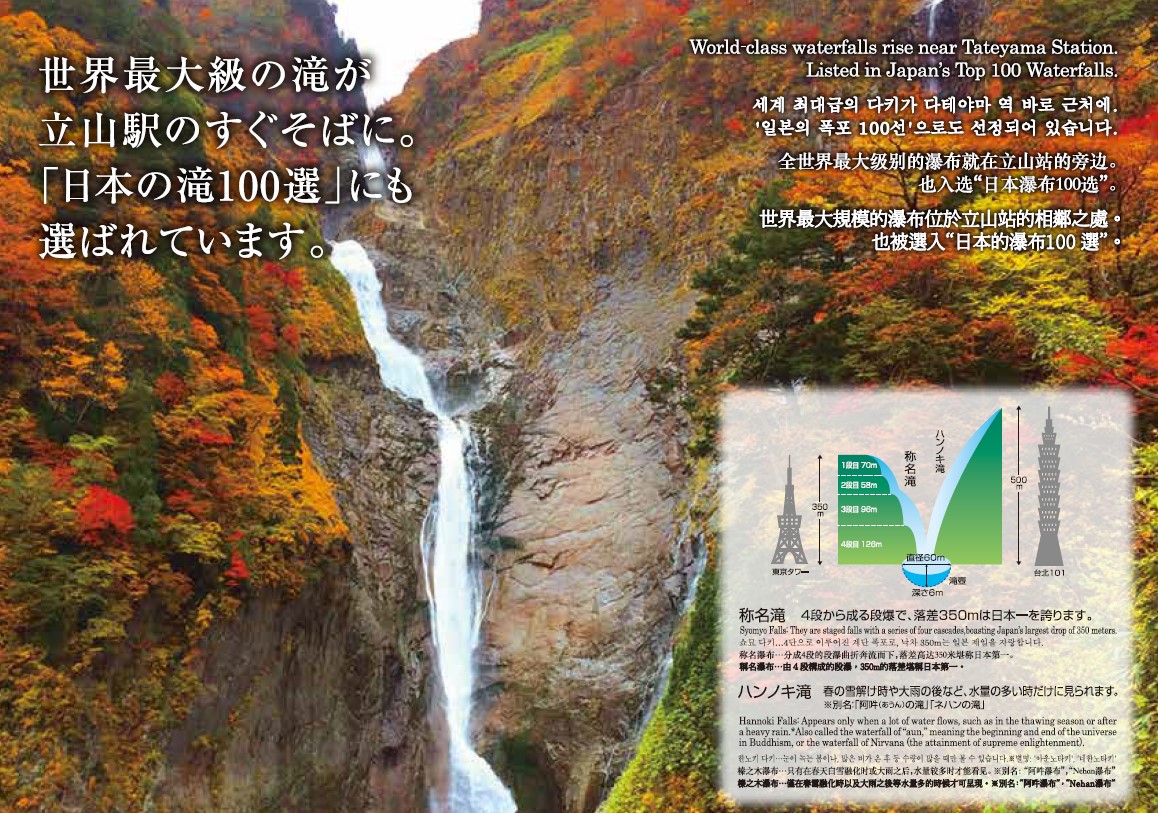 5/15より日本一の大滝「称名滝」へ行くことが出来るようになりました!
立山駅前から称名滝行きのバスに乗車し、バス下車後、徒歩約30分で行くことができます。
称名滝は11月上旬まで見ることができます。ぜひお楽しみください!
特に6月の雪解け時に楽しめる幻の滝「ハンノキ滝」に注目!