"Yuki-no-Otani" Snow Wall Walk 2016,Apr.16th – Jun.22nd ~雪の大谷ウォーク2016~
Tateyama Kurobe Alpen Route 2016
Full route opening period :Apr 16th – Nov 30th
"Yuki-no-Otani" Snow Wall Walk 2016
■Opening period
From Apr. 16th to Jun. 22nd (Fee: FREE)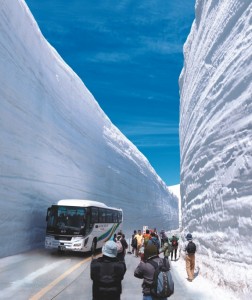 ■Location: A 100-meter walk from Murodo Station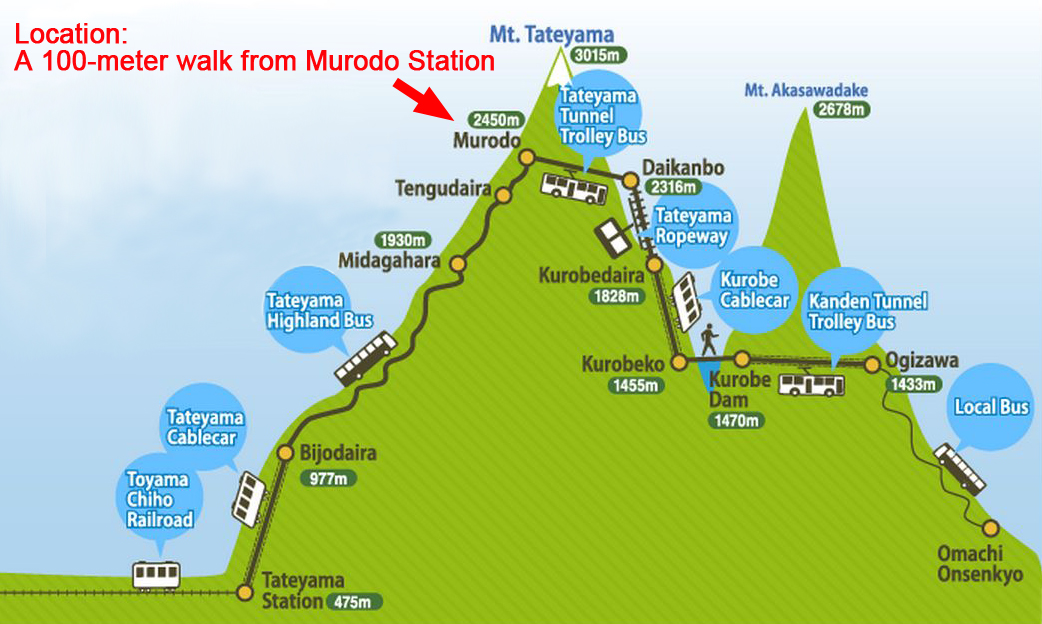 ■Opening hours
Weekday 10:00am-3:15pm (visitors must enter by 3:00pm)
Weekend and holiday 9:30am-3:15pm (visitors must enter by 3:00pm)
We recommend seeing the snow wall in June.
The snow wall will still be over 10 meters!
"Yuki-no- Otani" Snow Wall Walk goes on until June.
Relatively warm. Good weather. Have a look at the weather conditions data.
It is not crowded so you can take your time to enjoy the Alpine Route.
The "Snow Slide " and "Large Snow Sculptures" have made their appearance.

Photo: June 3, 2014 Snow Wall Height: 12.5 m

●You must wear winter clothes during the events. We often have very snowy days and the maximum temperature will be less than 10℃(50℉)
●Bring sunglasses and sunscreen to avoid getting sunburned!
●Wearing trekking shoes or snow boots is a great way to help you walk around the Snow Wall area.
●Recommended goods… Gloves, heat pads, scarves, ear flaps, knitted hats, and other wear!
立山黒部アルペンルート2016
全線開通期間 4月16日~11月30日
雪の大谷ウォーク2016
■開催期間 2016年4月16日~6月22日(入場無料)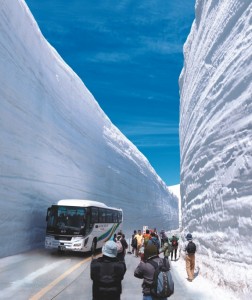 ■会場:室堂駅より徒歩100m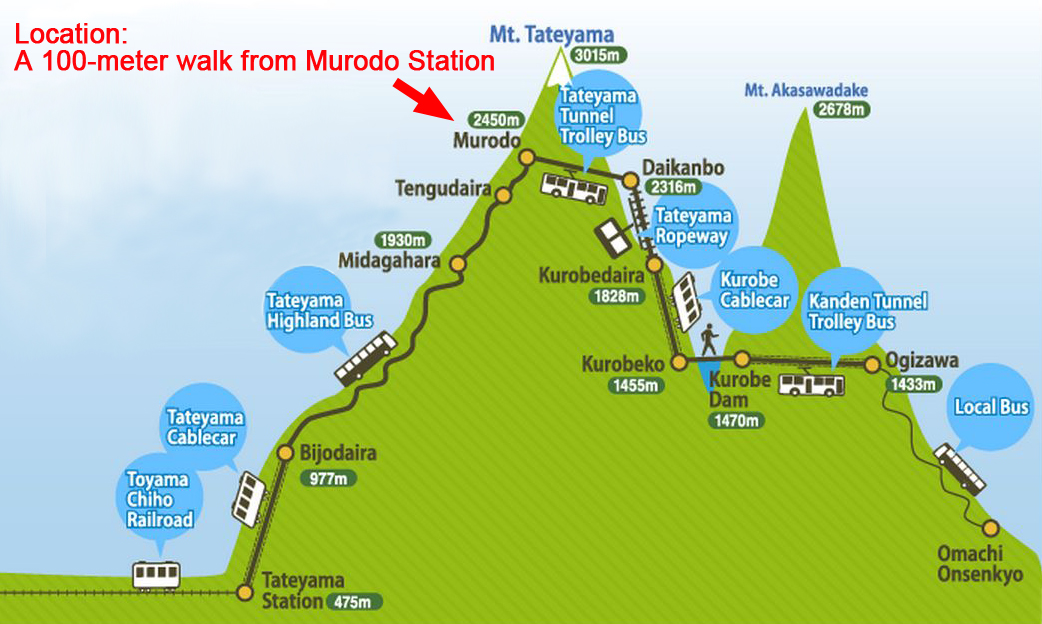 ■開催時間
平日 10:00~15:15(入場15::00まで)
土日・祝日 9:30~15:15(入場15:00まで)
6月がおすすめ!雪の壁はまだ10m以上あります!。雪の大谷ウォークは6月22日まで。

撮影:2014年6月3日 雪壁の高さ12.5m

●イベント開催期間中は、気温が、最高でも10度以下で真冬の装いが必要です。天気が崩れると雪が降る場合があります。
●雪の照り返しが強いのでサングラスや日焼け止めも必需品です。
●室堂平周辺は、一面雪に覆われています。散策される場合、散策道はまだ雪に埋もれているため、雪上散策になるので、防水の効いたトレッキングシューズや長靴が必要です。
●あると便利なグッズ‥‥手袋、カイロ、マフラー、耳あて付き帽子